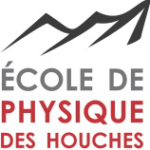 Les Houches summer school on Dark Matter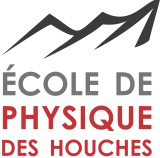 Date/Time
26/07/2021 - 20/08/2021
All Day
https://indico.cern.ch/event/949654/
The Les Houches summer school on Dark Matter aims to train the next generation of students and young researchers in the field with two main guidelines in mind: 1) starting from the basics, without taking for granted any theoretical (or experimental) prejudice on the nature of the problem of DM; 2) making the most of the interdisciplinarity of the topic, approaching it from the cosmological, astrophysical and particle physics points of view via the participation of experts/lecturers from different fields.
Dark Matter (DM) is the substance that fills about 26% of the total matter-energy budget of the Universe and that accounts for about 80% of the total matter. While the evidences of its existence are numerous and compelling, its real nature is still a mystery and a subject of intense research.
By its very nature the topic lies at the intersection of different research fields. DM is obviously a problem of astrophysics and cosmology, but the solution could possibly come from fundamental particle physics, which could provide the new elementary particle that is the DM. For this reason, a coordinated approach among different disciplines is crucial to achieve progress.