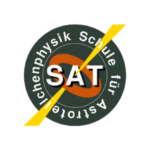 16th School for Astroparticle Physic
From 2nd to 10th October 2019 ECAP organises the 16th edition of the international School for Astroparticle Physics for PhD students  in Obertrubach Bärnfels, close to Erlangen, Germany. The school will be held in english and is open for international participation.

The program covers topics from astrophysics to particle physics and cosmology. Lectures are given by key scientists in the field, as for example, Karl-Heinz Kampert (cosmic rays), Imre Bartos (astrophysics with gravitational wave observations), Jacco Vink (particle acceleration and magnetic fields in cosmic shocks) and Bela Mojorovits (light dark matter). The school combines education, discussion and contributions by the participants. The participation fee of 280 Euro covers accommodation and meals (breakfast, lunch, dinner, coffee breaks).  
Further information and registration for the School via the website: https://indico.ecap.work/event/8/