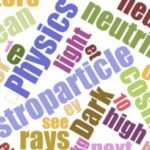 ATTRACT call
To bridge the gap between basic research and real market needs, ATTRACT is calling for researchers, entrepreneurs and companies to bring forward breakthrough projectson pioneering imaging and sensor technologies.
The call opens on 1st August 2018 and applicants have up to three months to submit their ideas (deadline 31st October, 2018 23:59 hrs CET).
The ATTRACT Project will fund 170 breakthrough technology concepts in the domain of detection and imaging technologies across Europe. The projects will be awarded €17 million in funding – €100,000 each in seed funding to carry out their idea.