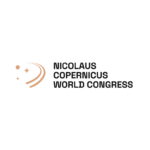 World Copernican Congress
Nicolaus Copernicus, the famous Polish astronomer was born on 19 February 1473. On this occasion, astronomers and physicists from around the world, including five Nobel Prize winners, met at the World Copernican Congress on 19-21 February 2023 in his birth town of Toruń, Poland.
The Congress marked the commencement of activities of the Copernican Academy, a new scientific institution that has recently been formed in Poland. One of its main objectives will be to help strengthen Polish science, especially in the dimension of international cooperation. The event was part of the program of the International Year of Basic Sciences for Sustainable Development.
The Academy will focus on selected research areas, aligned with the areas of interest and activity of Copernicus, a man of Renaissance, for the purpose of which five thematic Chambers, or Colleges, were created:
Chamber of Astronomy and Mathematical and Natural Sciences,
Chamber of Medical Sciences,
Chamber of Economic and Management Sciences,
Chamber of Philosophy and Theology,
Chamber of Legal Sciences.
APPEC's General Assembly was well represented at the Congress, with Dr. Andreas Haungs and Prof. Antoine Kouchner (the chair and deputy chair of the General Assembly), as well as Profs. Christian Stegmann and Leszek Roszkowski attending. Professor Roszkowski was elected to the Chamber of Astronomy and Mathematical and Natural Sciences, and so was Prof. Arthur B. McDonald (Canada), one of the Nobel Prize in Physics (2015) winners attending the Congress. Two other Nobel laureates, Profs. Barry Barish (2017) and Jim Peebles (2019) also received their awards for ground-working work in, respectively, particle astrophysics and cosmology. Several other leading figures in physics were present, including the newly appointed director of DZA, Prof. Guenther Hasinger.
More information about the Copernican Academy and the 1st World Copernican Congress can be found at https://akademiakopernikanska.gov.pl/en/homepage/.